 TO INTERPRET AND EMBRACE THIS EXTRAORDINARY HERITAGE OF NATURE AND CULTURE
Our Mission
Only wine is able to represent in a clear way the unique synergy that exists between the hard work of man and the generosityof the earth, between the charm of tradition and the continuous challenge of innovation.
Our Distillery is
about people and places.
Created by a family that has been in the wine world for two generations We renew our passion every day among the vineyards. Our Distillery is in a unique territory, Tuscany, in particular the Chianti Classico region, with its hills that seem to be drawn by the hands of God, splendid rows of grapevines alternating with olive
groves, thick dark woods filled with oak and chestnut trees, long lines of austere cypresses that mark a path to the horizon. Surrounded by so much beauty, we decided to base our project on one simple desire: to celebrate our land by creating with our own hands products that capture our terroir with all of its nuances.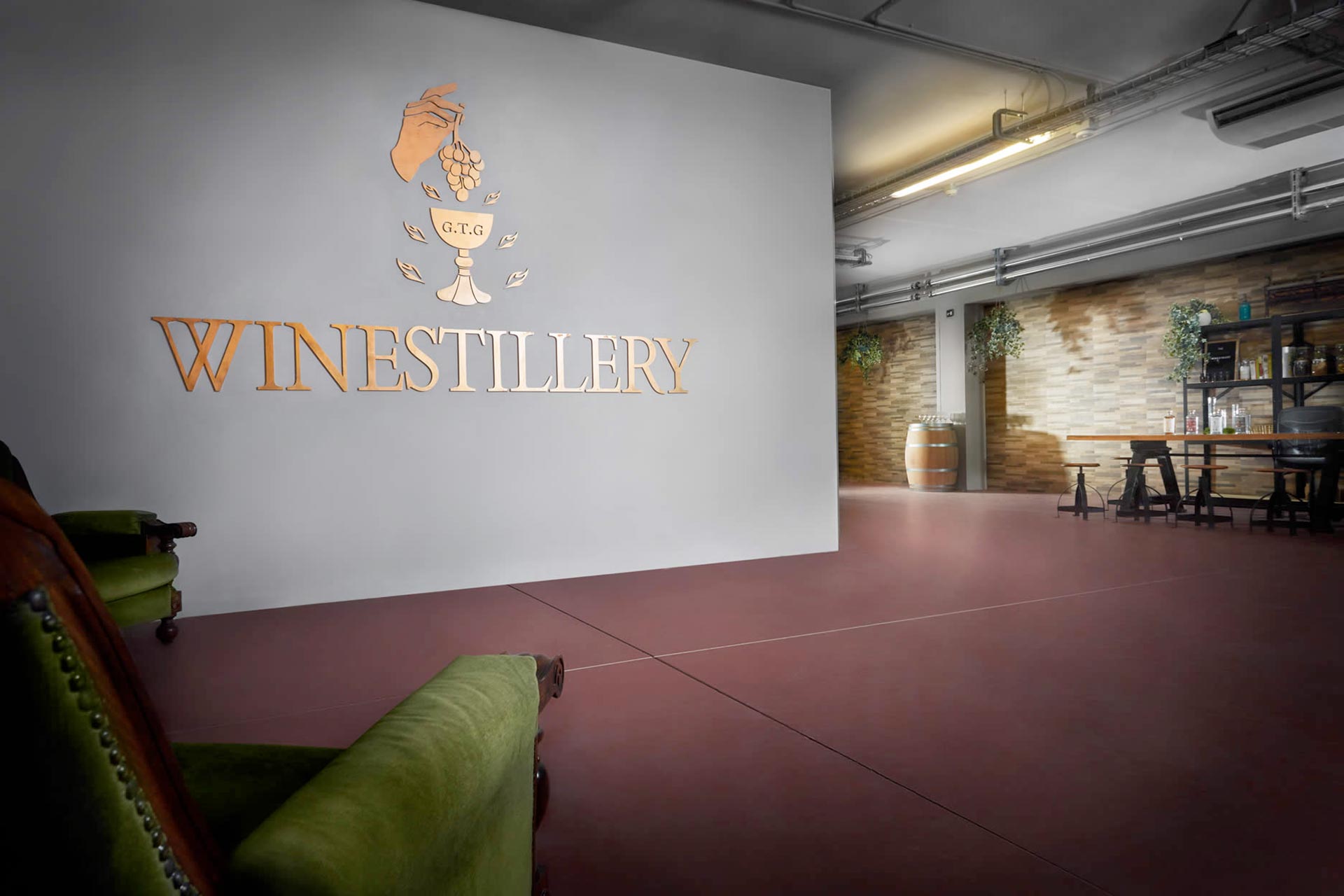 To achieve this goal, we have created Winestillery, the first and only "Vinstilleria" in the world. We merged together a Winery and a Distillery to reinterpret an extremely traditional product, wine, creating unconventional Tuscan products, such as Gin, Vodka, Vermouth and every other category of Wine and Spirit that could challenge our Master Distiller.
Winestillery is a radical project, lively and evolving thanks to the experimentation and dialectic between the Highest Oenological knowledge and the finest Art of Distillation. We eembrace a holistic production philosophy, expressed in our Grape to Glass Manifesto. Each of our products is "custom tailored from the harvest to the glass".